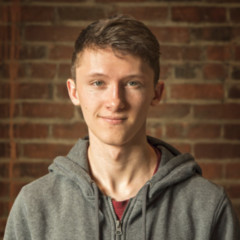 Zak Katara
3D Generalist at Hybrid Medical Animation
Minneapolis, United States
About
I am a look development artist and 3D generalist at Hybrid Medical Animation. Most of my specialty resides in procedural asset development, FX and simulation, look development, lighting, material creation, rendering, compositing, and post production/color work, although I have interest and experience in all aspects of the 3D content creation pipeline.
I have a very strong passion for problem solving, and I enjoy learning new technologies and techniques involved in creating more efficient 3D productions, resulting ultimately in a higher quality of work and novel workflows.
My primary 3D software for production at Hybrid is Houdini and Maya + Redshift, however I have experience in many software packages and I always have a strong desire to learn more. The foundational technical knowledge that is acquired through learning multiple 3D software packages compounds on my ability to learn new technologies faster and compare workflows and pipelines between each.
Skills
Lighting
Industrial Design
3D Animation
3D Modeling
Texturing
Drawing
Graphic Design
Photo-manipulation
Compositing
2d
Concept Art
Software proficiency

Cinema 4D

Redshift

Fusion 360

ZBrush

Substance 3D Designer

Substance 3D Painter

Photoshop

After Effects

Houdini

Marvelous Designer

Blender
Experience
As a 3D Generalist and Look Development artist I handled the lighting, material work, scene setup, and post production on animations and illustrations